February is a month dedicated to love and fun, and what better way to celebrate it than with some exciting printable coloring pages? Coloring pages have been a popular activity for kids for many years, and today they are better than ever. With the advancements in technology, we now have a vast collection of printable coloring pages available online, including some exciting robot-themed coloring pages that are perfect for the month of February and all year long!
Let's face it: February is not easy to spell. Even grown ups often have to think feb-roo-air-ee in their head while they spell it. (It's right up there with Wed-ness-day, am I right?) But with printable PDF coloring pages for the months of the year, including February coloring sheets, you can print them as many times as you need to and have the kiddos practice spelling (while coloring!) until they've got this tricky month down pat. Especially when it features an adorable robot surrounded by hearts and all the symbols of Valentine's Day, they'll want to practice!
With February comes the excitement of Valentine's Day! Why not start celebrating with some fun robot themed coloring pages featuring all the months of the year? Download now!
Printable Coloring Pages: The Anytime, Anywhere Activity
One of the best things about February coloring sheets is that they are available online and can be easily accessed by anyone. Simply search for "February coloring pages" or "February coloring sheets" or "robot February coloring pages," and you will find a vast collection of pages to choose from. Some of these pages are free, while others may require a small fee. Here's what you should know about each type.
What You Can Get for Free
Free printable PDF coloring pages tend to be of lower quality, not offer the targeted learning you're looking for, or feature images that your kids just aren't into. For example, a kid who loves robots might not be very engaged by cows, trains, or unicorns, but will love anything with a robot on it. There's also the possibility that free PDF printable pages come with unwanted guests like spyware or even malware. I mean…there's a reason they are free. However, many free options are safe and may be just what you need. But do exercise caution before hitting "download" – you may be getting more than you bargained for.
Coloring Sheets for Purchase
A safer option is to buy download and print PDF coloring sheets from online sites like Etsy. They tend to be very low in price, you can find exactly what you're looking for, and you can purchase, download, and print from the PDF file without worrying about exposing your computer to harm. These printable coloring pages can be printed as many times as you need them. That means that each child can have their own page to color, even if you're printing for all 12 kids in your preschool class! You can also print a page multiple times for one child, and it doesn't cost you any more than a sheet of paper and a little bit of black ink.
Printable PDF coloring sheets can lighten the load on parents. Rather than toting around a whole coloring book, you can tuck one or two coloring pages into your bag or your child's backpack and you're prepared for those dreaded "waiting" times. Waiting for the bus, at the doctor's office, on a long car ride, and more. You know the times I'm talking about! And complaining without a solution is whining, so let's create a solution! Whip out a fresh coloring page (especially one with adorable robots featuring the month you're in – from February coloring sheets to June or August coloring pages, and beyond) and turn that down time into productive time.
How to Buy Robot Coloring Pages: Months of the Year
Purchasing your own download and print PDF of Robot Coloring Pages: Months of the Year including February coloring sheets couldn't be easier. Simply visit the coloring pages product page and hit "add to cart." Then complete your checkout. You'll receive your PDF download link in two ways. First, you can go to https://www.etsy.com/your/purchases to download and save your PDF file to your computer. Second, Etsy will also email you a link to the PDF. Then just open the PDF, print, and start coloring!
Because coloring pages are just black outlines, they will only use a limited amount of black ink when printing. If you want to conserve your colored ink, make sure to skip printing the front cover and back cover.
These download and print PDF coloring pages are the perfect Valentines for your little ones, and they can start coloring their hearts out in just a few quick moments. February is a great month to get started learning all the months, too! Get your PDF now!
Need instant or long-distance Valentines? Valentine's Day Rhymes e-book can be gifted in moments and enjoyed right away! Take a look now.
Not Just Fun and Games: What Kids Get Out of Coloring Pages
The benefits of coloring pages are numerous and make them a great activity for children of all ages. Especially when they feature a learning activity, such as the months of the year (yes, those February coloring pages filled with hearts and it's whacky spelling!), they can offer your kiddos so much more than just passing the time. In addition to entertainment, children get the following benefits from coloring sheets:
As you can see, coloring is an activity that kids love for many reasons, including its ability to foster creativity and imagination, teach color theory, offer a sense of accomplishment, and improve problem-solving skills. All of these benefits make coloring a wonderful activity for children and a great way to support their growth and development. So next time your child asks for coloring pages, don't hesitate. Download and print, then grab some crayons and enjoy the fun!
Choosing the Perfect Download and Print Coloring Pages for Your Kids
When looking for download and print coloring pages, it's important to find pages that are appropriate for your child's age and skill level. Some pages may be more complicated and may require more advanced coloring skills, while others may be simpler and more suited for younger children.
Robot Coloring Pages: Months of the Year is suitable for a wide range of ages. From the littlest artists on up to second or third grade, kids love these robot-themed download and print coloring pages so much they might even forget they are actually learning how to spell all the months of the year!
So don't stop there. Look for download and print coloring pages featuring whatever your kiddo needs to learn. Shapes, numbers, technology terms, telling time, and more, there are download and print coloring pages that go beyond the month of February into a wide range of learning opportunities. This alone makes download and print PDF coloring pages a great activity that combines both fun and learning.
With all the options for free and small fee printable PDF coloring pages out there, chances are you can find the right topic and the perfect theme for your children.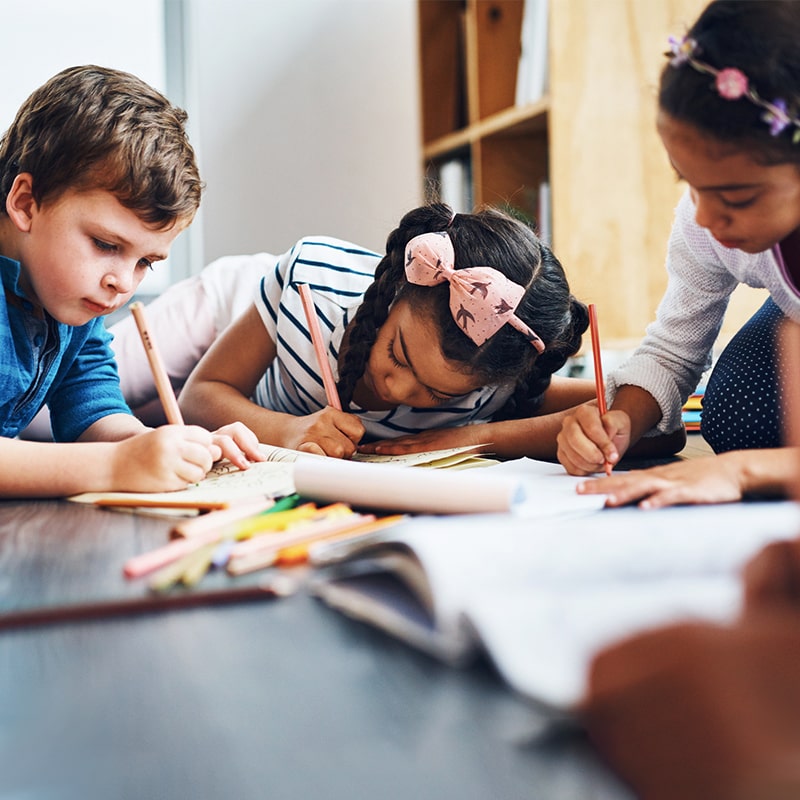 February, Learning, and Robot Fun
In addition to download and print coloring pages, there are other activities that kiddos can enjoy during the month of February that are related to robots. For example, kids can build their own robots using materials such as cardboard boxes, paper cups, and paper rolls. This can be a fun and educational activity that will encourage children to think creatively and use their problem-solving skills.
Another fun activity that kids can enjoy during the month of February is robot-themed scavenger hunts. Kids can search for different items related to robots, such as pictures of robots, toy robots, and even real robots in magazines or books. This can be a fun and educational activity that will help children learn about different types of robots and how they are used.
Valentine's Day is the perfect opportunity to flex on your kid's love of robots. They can make Valentines to hand out with their own robot creations drawn on them. You can also buy robot themed Valentine's Day cards and just have them practice writing their name. And if you're celebrating long distance, check out these virtual Valentine's Day ideas for kids.
Valentine's Day isn't the only holiday in the month of February. Don't forget Groundhog Day! Take this opportunity to learn about groundhogs, Punxsutawney Phil, and how the Groundhog Day tradition got started. Maybe this can lead to fun discussion about whether a robot should replace the groundhog! (I mean, AI is doing everything else these days…)
So seize the day during the month of February to focus not just on love, Valentine's Day (and Groundhog Day!) but also to teach the months of the year and get in some tech fun by bringing a few robots along for the ride. Young children learn about their world chiefly by exploring it, so let' get them engaged!
What You Get with Robot Coloring Pages: Months of the Year
Obviously, the robot coloring pages you find on the Belle Green Etsy store (the Confident Kid Shop) feature more than just the month of February. Here's what you'll find on each month-by-month page.
Visit the Confident Kid shop and check out all the Belle Green inspired robot and holiday gear, including these download and print coloring pages.
Kids and Robots: A Match Made in Heaven
Robots have become a fascination for children all around the world, and coloring pages are just the tip of the iceberg for robot-loving kids. The idea of having a machine that can perform tasks and interact with them is both exciting and intriguing. There are many reasons why children love robots, but we'll cover just a few here.
Kids love that robots are fun, educational, non-judgmental, versatile, and have a certain mystique that appeals to children. As technology continues to advance and new robots are developed, it is likely that this love affair will only continue to grow. Robots have the potential to play a significant role in the lives of children, both as playmates and as educational tools, and it is important for parents, educators, and the technology industry to continue to support their development and use. Until we're all ready for a robot housekeeper and a robot playmate, we'll have to make do with robot download and print coloring pages.
If your kids need a little help learning the months of the year, especially with a tough one like "February," coloring pages can be a great tool to give you and your kiddos a hand.
Robot Coloring Pages Not Enough Robots? We've Got You
If robot coloring pages for months of the year, numbers, shapes, and more simply aren't enough robots for your tech-crazy kid, don't short circuit. Check out these fun robot books and keep the story going.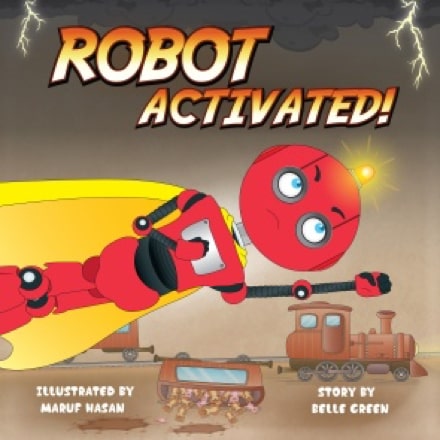 Is your child prone to giving up too quickly when things are difficult? Heroes never give up, and neither does Rescue Robot. With this special robot, children can learn the power of persistence! It's a disaster when a train transporting teddy bears to the fair derails during a storm! Who will come to their rescue? It's a good thing Rescue Robot is on the job! There's no way out of the mud, as the train is stuck. Rescue Robot will find the task challenging, but will his persistence pay off? This rhyming story about not giving up is sure to delight young readers. The Rescue Robot board game and coloring pages are included as bonus downloads!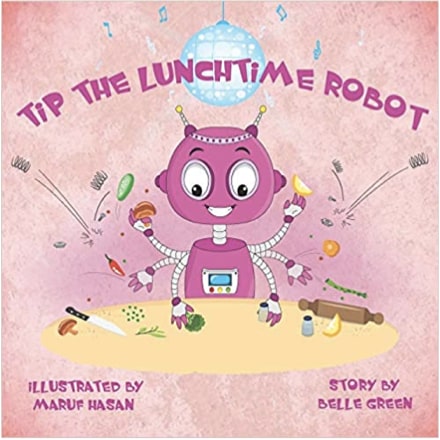 Do your kids have the courage to follow their dreams? The story of Tip, the cleaning robot who dreams of becoming a chef, is charming and full of joyful surprises. Your kids can learn to follow their dreams just like Tip! Tip is a robot that does only one job. It is her heart's desire to be a chef, even though she cleans floors at Joe's Hammer Store. Tip's dream proves stronger than her programming, and one night her mop and dustpan become kitchen tools! How will Tip and Joe handle her transformation? This rhyming tale of a dream come true will delight children and adults alike! Don't forget the bonuses! You'll find a glossary of unfamiliar words at the back of the book to help young readers expand their vocabulary, as well as three of Tip's favorite recipes for kids! So don't sweat it if your kid is wild about robots. In fact, you should encourage it! Robot stories for kids can engage them in all kinds of ways that you might not recognize at first, from creativity to compassion. So indulge them just a little bit and see where it leads them.
Boot Up the Fun and Learning with February Coloring Sheets Today!
Download and print coloring pages are a great activity for children, especially during the month of February. But since you own the PDF you can keep the coloring going all year long! Robot-themed coloring pages are especially great for children who are interested in STEM fields and can help promote creativity and imagination.
Whether you are looking for a fun way to pass the time, or a way to encourage your child's growth and development, coloring pages are a great choice. So why not encourage your children to grab some crayons and start coloring today? Visit the Confident Kid Shop on Etsy and get coloring!