Do you have kids that love Pokémon? Maybe love is too mild of a word. How about obsessed with Pokémon? I get it. They want Pokémon everything, from cards to books to hats and clothes to coloring books. But before you hit up Amazon for a Pokémon coloring book and start loading up your cart, there's something you should know.
There are knockoff Pokémon coloring books and activity books for sale on Amazon.
Yes, right alongside legitimate Pokémon coloring merch you'll find some less-than-savory characters who are infringing upon the Pokémon trademark. They didn't create Pokémon, but they want to make money off of it. We'll talk more about how and why this happens later on.
Now, I'm all for jumping on a trend and helping supply the market with what it demands. But I support people who do it with innovation, creativity, and their own personal flair. Not people who take advantage of someone else's imagination and hard work by ripping it off. (I've had my writing stolen and re-sold, so yes, I do take it a bit personally.)
But here's the good news: legitimate Pokémon official branded coloring books all have great reviews, will please any Pokémon fan, and still offer great value for your money. The counterfeit Pokémon books don't offer that much of a discount, and there are so many reasons why you shouldn't buy them. I'll go over those reasons in a bit, along with how you can easily spot Pokémon knockoffs as you shop.
But first, let's go over the real thing: authentic Pokémon coloring book products that your kids will enjoy. I'll go over three broad categories of standard coloring books, activity books, and the how-to-draw series and make recommendations for which books are best for which kids. I'll also note knock-offs I found in each category so you can see what I mean.
This article contains affiliate links. If you decide to make a purchase after clicking a link, I may receive a small commission at no additional cost to you. I appreciate your support!
Authentic Pokémon coloring books are fun, have high quality art, and get great reviews. Here's some information to help you make the best buy.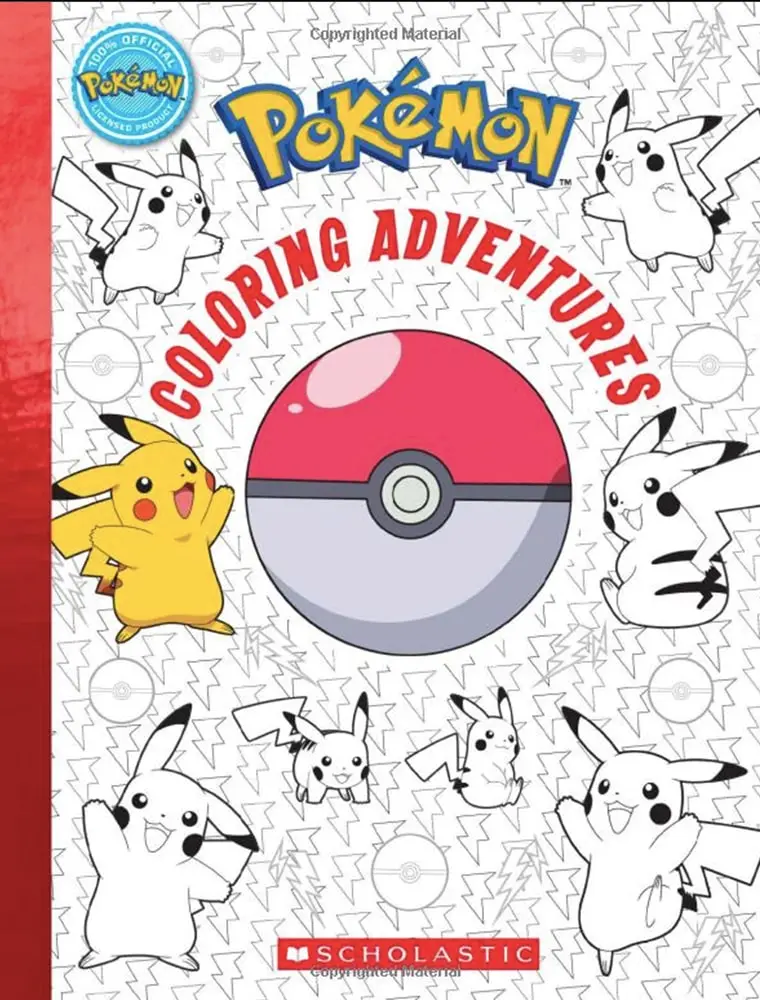 At nearly 100 pages, this traditional Pokémon coloring book features all your favorite Pokémon characters. This one is good for a broad age range, as it includes simpler Pokémon characters for younger kids and more advanced backgrounds to color for older children. So if you're shopping for a coloring product that will make more than one kid happy, this one is your best bet. This Pokémon coloring book is rated for ages 6+, but seems to have a broader range of age appeal than #2, which is up next, so younger kids will like to color in this one as much as the older kids. Check Amazon pricing for this coloring book here.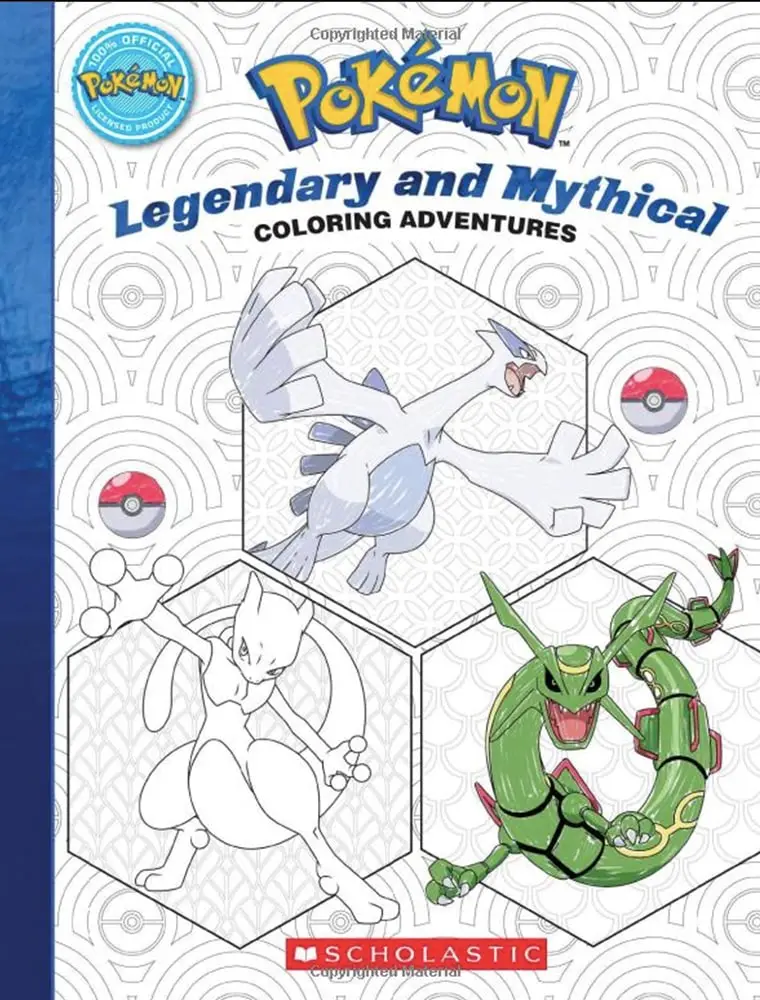 This coloring book is rated for ages 6+, and while the drawings and art could appeal to young children, it does seem more geared to older kids as it includes more details. At nearly 100 pages, it features creatures including Latios, Suicune, Entei, Regirock, Ho-Oh and more so your artists can be free to color page after page of all their favorite Pokémon. When kids are done coloring in the first one, this is a great next-level coloring project for them to enjoy. Shop on Amazon for this coloring book here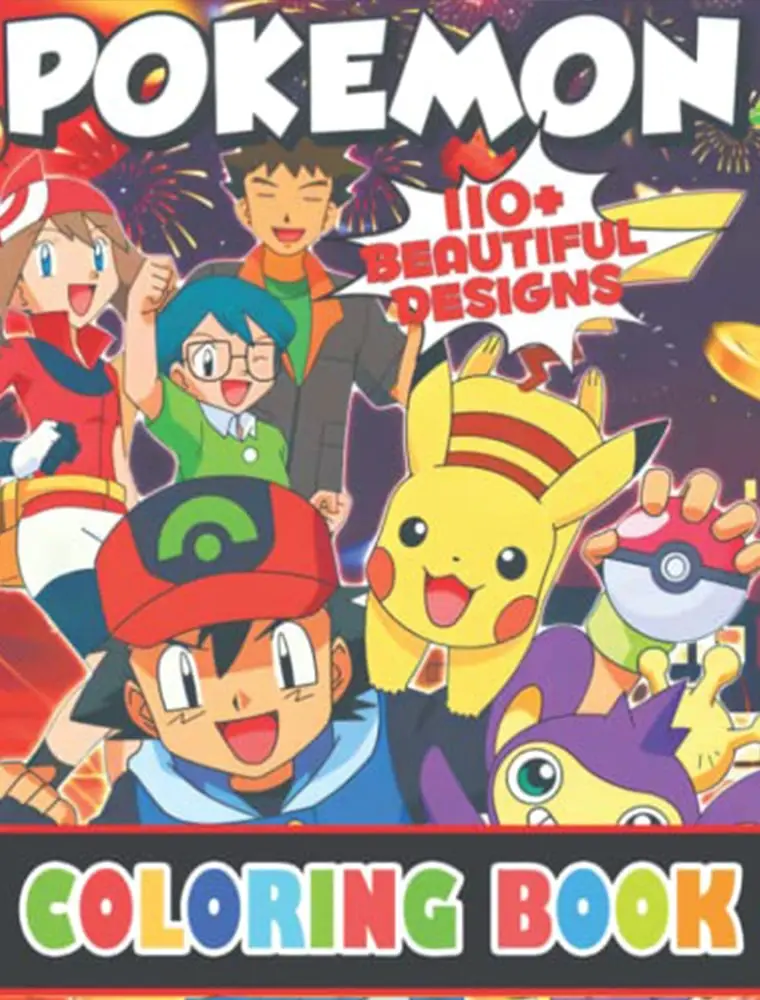 While this book shows all immediate appearances of being of legit Pokémon status and its lower price may be attractive, it is not an authentic Pokémon product. That means it's a trademark violation. It's also currently at 4 stars, lower than official Pokémon books. There is even a typo in the headline for the product, a dead giveaway. Amazon will eventually pull this coloring book down due to the legal infringement. See below to get more information on how to spot fakes like this one.
If you've got an artist, How to Draw Pokémon products are a great way to get them creating art inspired by their favorite characters.
If your kid loves to color but also likes to be a bit more engaged than just coloring, these activity books will let them do that while still being immersed in the world of Pokémon.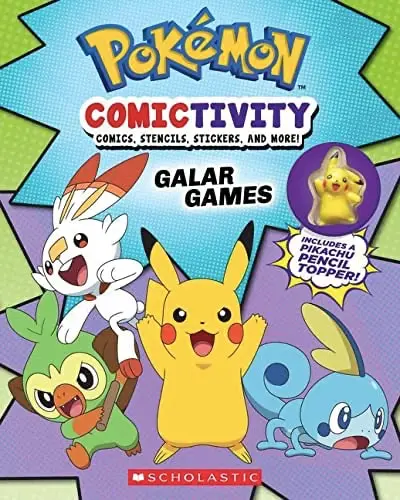 It's a little disappointing that you can't "look inside" on Amazon for this one, but here's the rundown. This activity book features code puzzles, mazes, drawing exercises, Pokémon comics, trivia questions, counting and "which picture is different" games, coloring pages, tic-tac-toe, matching, word scrambles and searches, and more featuring Pokémon from Sword & Shield Nintendo Switch games. It says ages 7 to 10, but from what I see younger kids would enjoy this book just as much as the older ones. It's 48 pages long, includes two pages of stickers (which you can use with some of the puzzles and games) and stencils that are also used in the activities. Check Amazon pricing on this book here.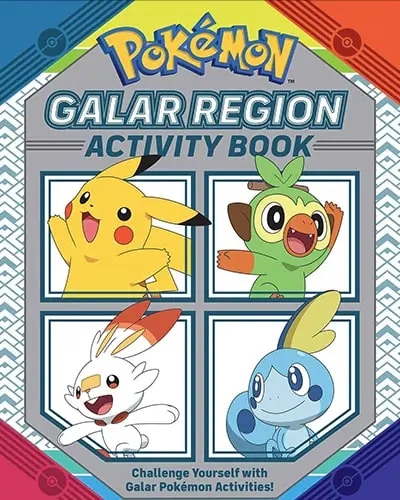 At 96 pages, this Pokémon activity book is packed with puzzles, games, trivia, reading, drawing, word searches and scrambles, code games, and more that will really challenge your Pokémon fanatic's knowledge. The listing states this book is good for ages 4+ but honestly I think a 4 to 6 year old would be overwhelmed by the complexity of many of the activities as well as the reading level required for the instructions and the trivia questions, puzzles and games. I believe they got it wrong and this product is better suited for an older age group, probably 8 or even older based on the vocabulary and critical thinking skills needed. I would recommend having your Pokémon lovers go through the Comictivity book above and if they loved it and didn't have many struggles, then spring for this one as they get older. Shop on Amazon for this book here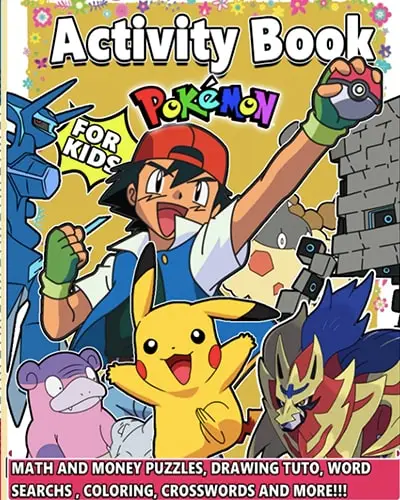 Here's another knockoff alert for you. First, the title says it's for toddlers, then indicates it's for ages 8 and over. Clearly this person is unsure what a toddler is. When you click the "look inside" you can see right away that this is a low-quality non-branded counterfeit. The author's name is even spelled differently between the listed author name under the title and what is shown inside on the laughable and ironic copyright page. Again, Amazon will eventually pull down this listing, but you can get a feel for spotting a knockoff by taking a look.
Enjoying this content? Subscribe to the Belle Green newsletter and stay current on new parenting and kid related posts
Why are There Fake Products on Amazon?
You might be wondering how these knockoff products end up on Amazon in the first place. Isn't Amazon a reputable seller? Yes, but Amazon is primarily a platform for all different types of sellers to distribute their products, including coloring books. That means that all a vendor has to do is list their products and boom – they are for sale. Amazon does not vet every new item that gets listed. It's up to the consumer to investigate the product, read the reviews, and report problematic products to Amazon. Once Amazon is alerted to a fake product that violates a trademark or copyright, they will remove the listing. But many counterfeit products are listed every day (not just for Pokémon, but sooo many others), so it is hard for them to keep up.
Now that we've got that cleared up, let's look at how we as consumers can spot these fakes and learn to avoid them.
How to Recognize a Knockoff Book
Once you learn what to look for, it's easy to spot fakes, whether that's on Amazon or anywhere else. Here's the information you'll need to spot counterfeit Pokémon coloring books or any other branded book products while you shop.
Why You Should Avoid Buying Knockoffs
Buying knock-off or counterfeit products may seem like an attractive option for those who want to save money, but there are several reasons why it's not a good idea, even when it comes down to something as simple as Pokémon coloring books. Here are a few of the most important reasons why buying knockoffs in general is not a great idea.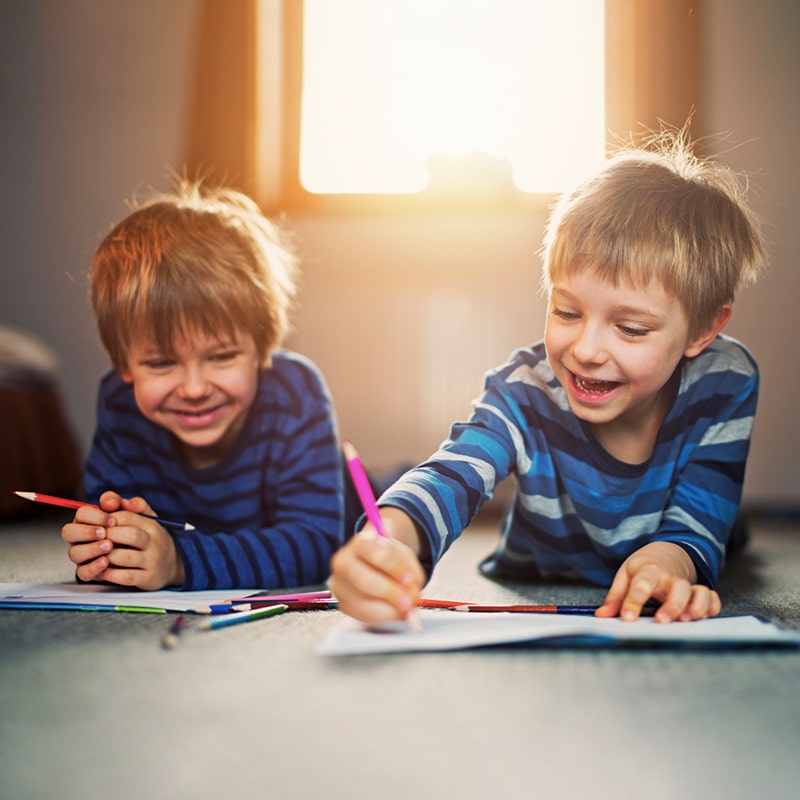 Go for the Real Pokémon!
While knockoff Pokémon coloring products are out there, they are fairly easy to spot once you know what you're looking for (and now you've got all the information to point out fakes like a pro!). You don't save that much money compared to authentic Pokémon coloring books, and if the quality is low the Pokémon fans in your house may be sorely disappointed with the fake. So go ahead and spring for the real thing, and don't support the illegal activities of Pokémon counterfeiters!

Want more authentic goods? It's not Pokémon, but Belle Green books are popular, especially among kids who love robots! Check out the Belle Green books page here.