My now almost 5 year old son (wait, what?!) has had a robot obsession for two years now. I'm not sure where it came from or if it means he will go into robotics for a career, but we have used that passion to create all kinds of fun things for him, from a robot suit of armor out of cardboard to the robot themed birthday party we are planning for him.
One of the things he's always said when playing is "ROBOT ACTIVATED!" Again, I have no idea where he got it. But when I started writing for kids I knew that a "Robot Activated" story had to be one of my early projects. And so it is – I am proud to announce the release of Robot ACTIVATED!, the story of the Rescue Robot vs. the derailed teddy bear train. It is available in both e-book and paperback!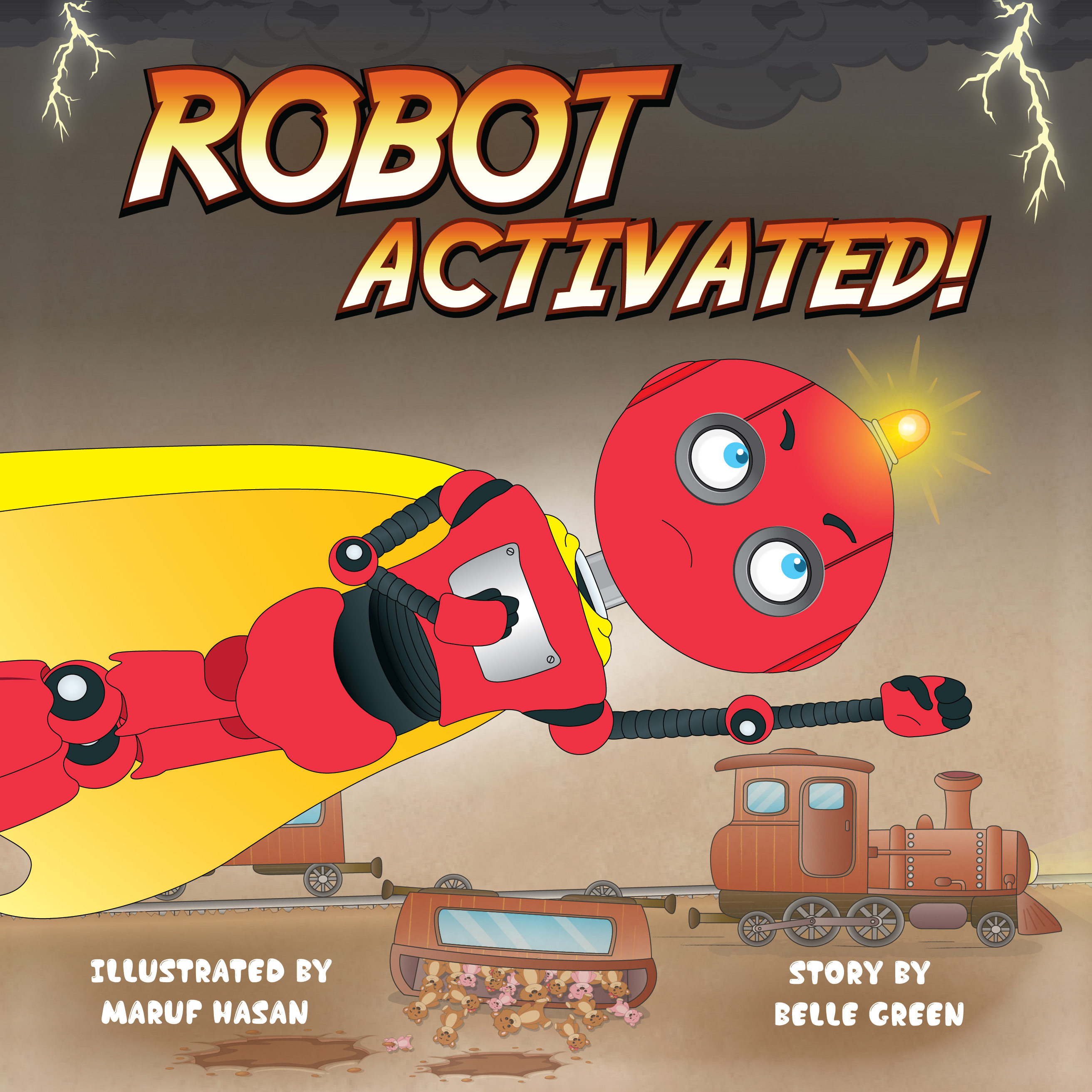 This book is a fun rhyming story, but it also teaches a little lesson in persistence, and how to keep going even when something feels hard. There's also a glossary of words that may be new to young readers, just as I did with Tip the Lunchtime Robot, to help their vocabularies grow.
I also did something new with Robot ACTIVATED – when you purchase either the e-book or the paperback versions you will get a link to a free download with five coloring pages from the story AND the Robot ACTIVATED! board game! This fast-moving game is simple but fun. Who will be the first player to reach the end of the track AND have their robot completely built?
Robot ACTIVATED! is fun for everyone! Don't forget that you can also gift an e-book to the little robot, game or just plain fun story lover in your life!