E-books have been around for a while now, but still many people are not familiar with this method of reading. It's actually quite easy to get started, is often more economical than traditional books (which I do still love and read!) and has other benefits as well. Here are the most common questions I get about e-books.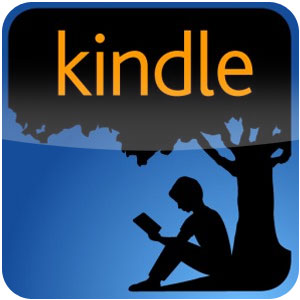 Do I need a Kindle device to read an e-book from Amazon?
Nope! You only need to download the free Kindle reading app on your phone, tablet or computer. Your books will load to your account and you can access them across multiple devices.
Do kids like e-books?
Yes! E-books are growing in popularity among children and parents. You actually CAN take the whole library on vacation now! My 4-year-old son reads about 50/50 e-books and physical books.
What are the benefits of e-books for kids and adults?
Generally less expensive than physical books.
Does not kill trees.
A device smaller than the size of a single book can carry hundreds of books and give you access to an unlimited number of books.
The device that holds your books also can play your movies, music and games.
Word size and even font can often be adjusted to accommodate those needing larger print.
How do I give a Kindle e-book as a gift?
Find the book you want to give on Amazon.com. On the right hand side of the page locate the "Buy for Others" box and hit the "Buy for others" button. Enter the recipient's
email address

,

edit message

and

select delivery date

. Hit "Place Your Order" and your gift giving is done!
The book can be read on any computer, smart phone or tablet. If the recipient doesn't have the Kindle reader app, they can download it for free. It's a great way to give a last-minute gift!
What is the Kindle Unlimited program?
For just $9.99 per month you can read any of the millions of books that are part of the K.U. program. All of the Belle Green and J. Belle Ortega books are part of K.U.! Just enroll with your Amazon account.
Want to know more?