I Am Bigger
Is your toddler or preschooler enjoying being "bigger" – but frustrated by not being "big enough"? Let Andy help them celebrate what they can do and still accept help when they need it.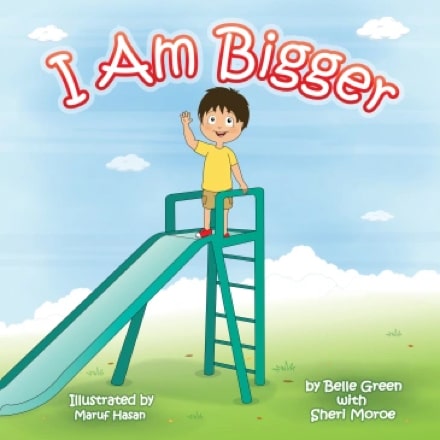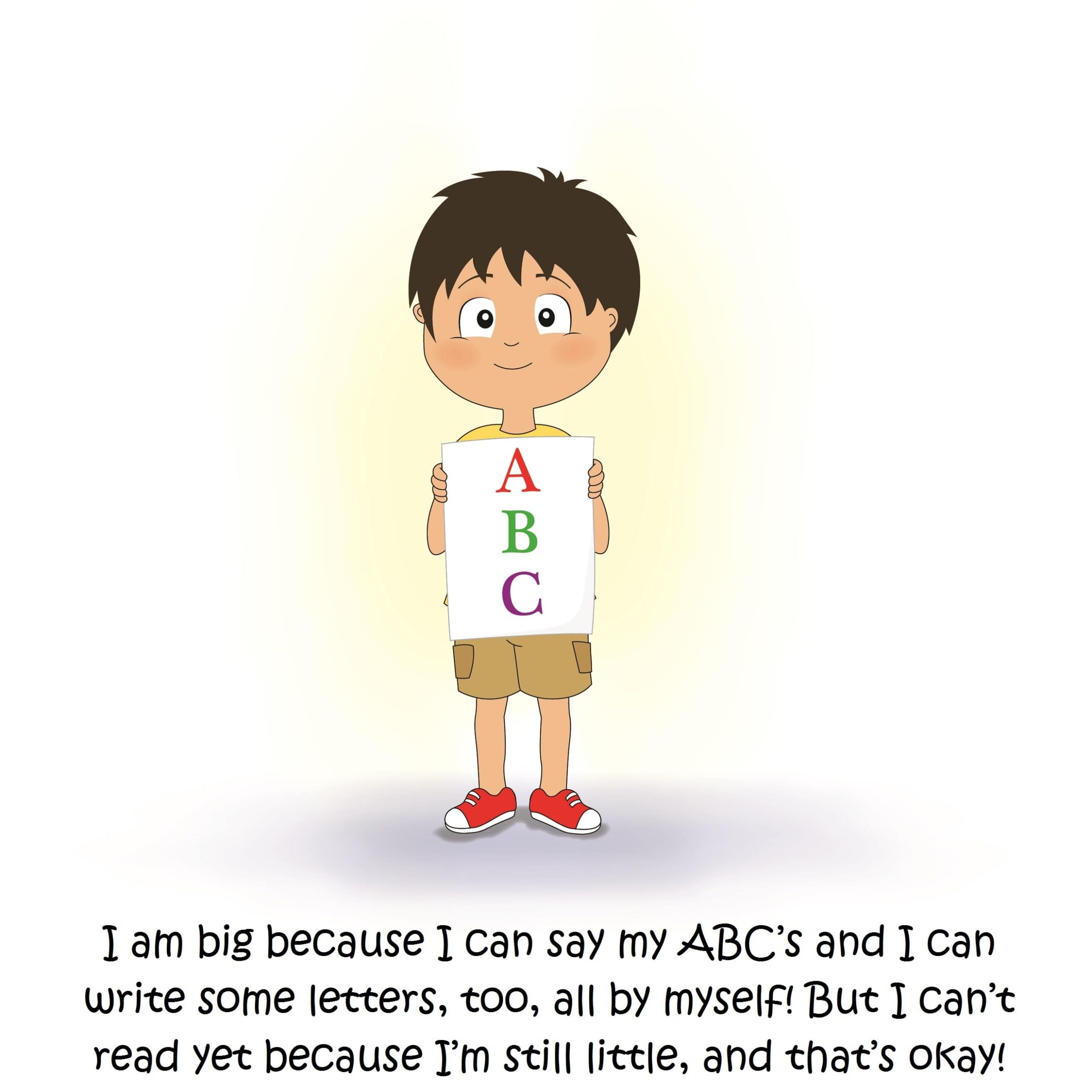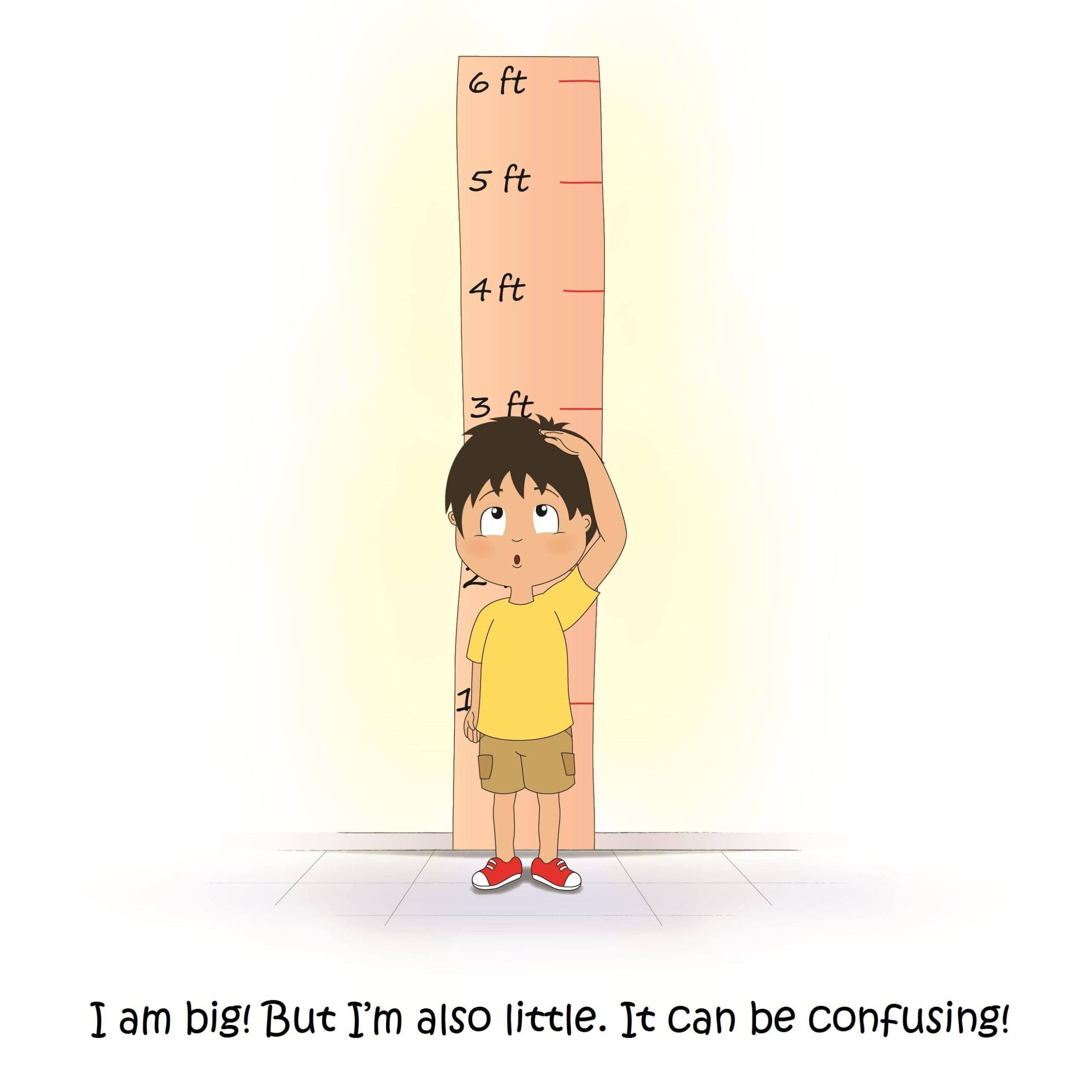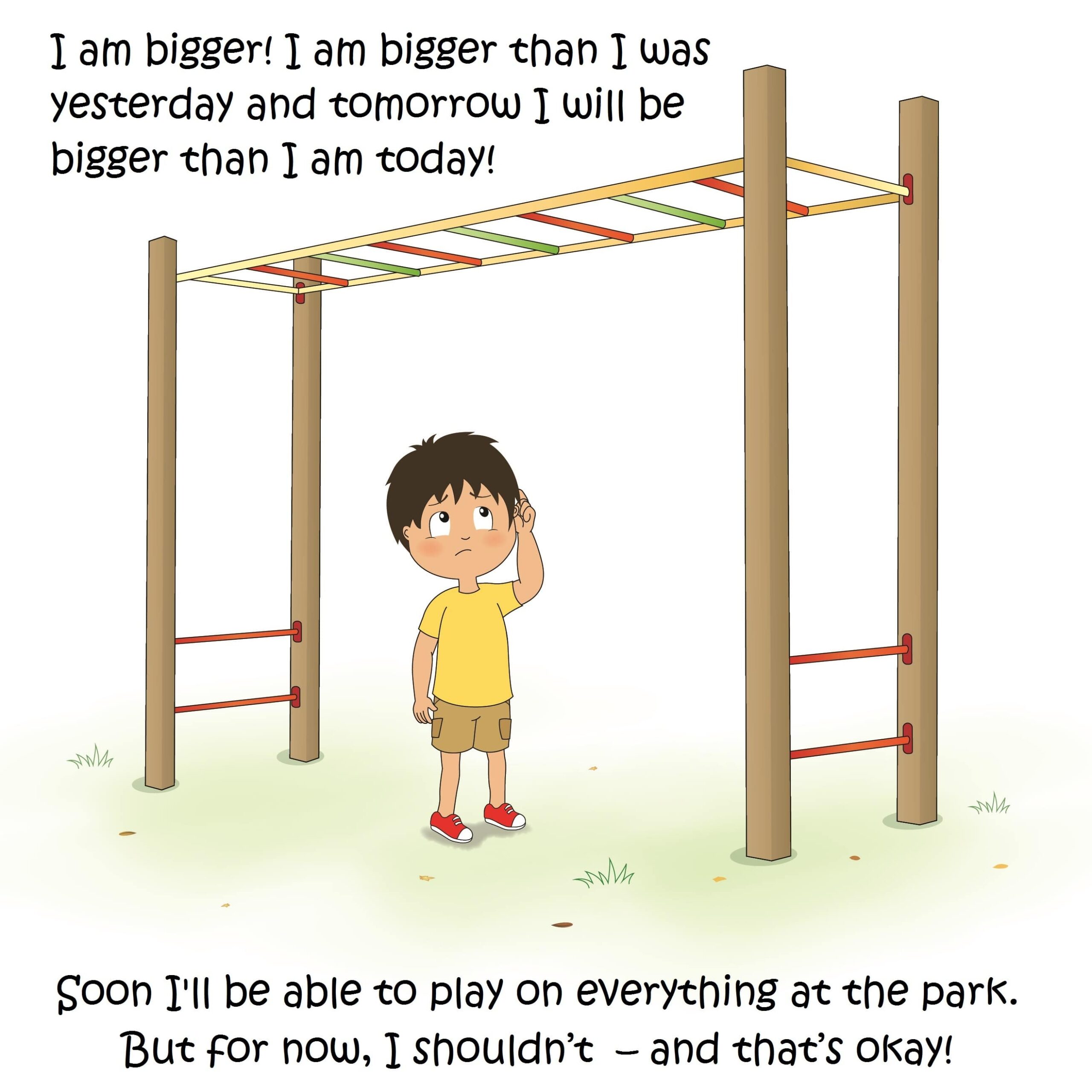 Growing Up is a Challenge! Release Your Inner Cheerleader!
As young children transition from helpless baby to toddler to preschooler they are excited to be able to do more and more things on their own. However, these new abilities can often become frustrating when a child discovers they still can't do it all on their own. This book is designed to help them celebrate their triumphs and if they still need help, to say, "That's okay! One day I'll be able to do it all by myself."
To help the child in your life celebrate their milestone steps and cope with the struggles, you'll find a checklist called "I Can Do It On My Own!" at the back of this book.
You will also find links for these FREE downloadable and printable extras:
Growing up can be hard, but with the right tools and support a child can ride the waves of transition with greater confidence!
Books With Messages That Matter
Confidence, self-worth and self-esteem, friendship, and more are found within the pages of Belle Green books. Kids will learn through real-life scenarios and repetition in the "I Am" series, and through creative verse and imagination in the robot series!